Author: Jean-Pierre Michael
Themes/plugins used on the project
Brizy 2.4.4
Brizy Pro 2.4.4
Reasons the project does not meet the build guidelines
A lot of small styling issues and inconsistencies.
Testimonials are not dynamic.
Not all menus are dynamic.
Performance scores last time updated
August 2022
The site is a bit broken after the migration, so we cannot re-test it at the moment.
GTMetrix example results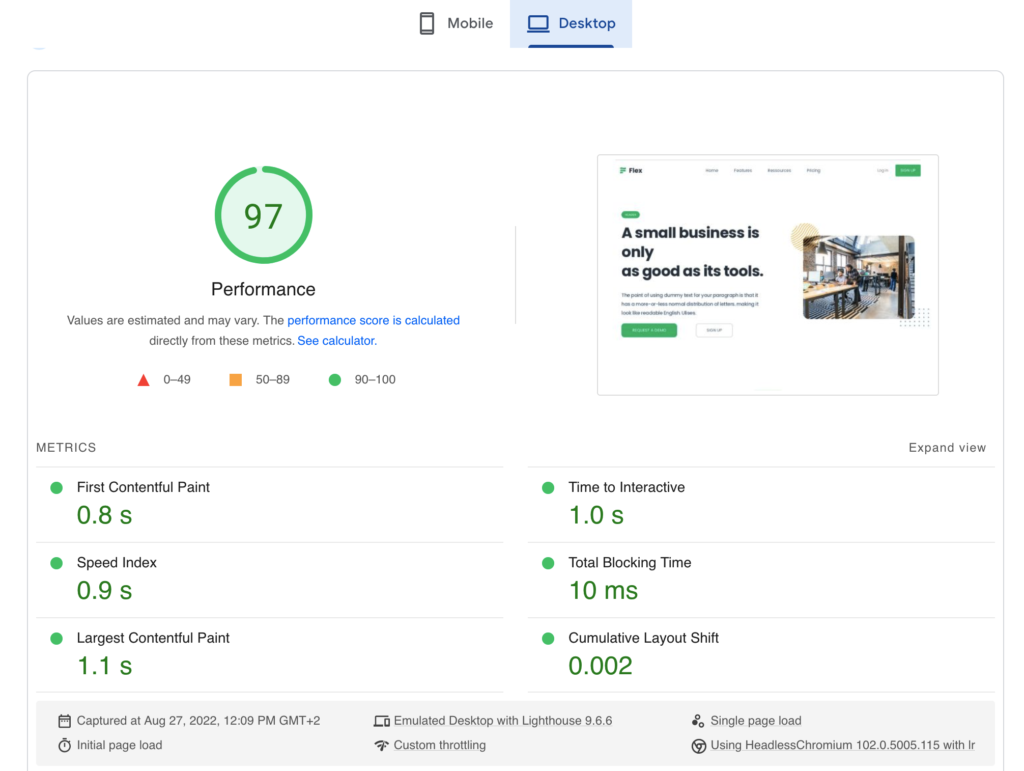 Screenshots of the template
Disclaimer (!) Unfortunately, sometimes elements are not shown with their proper styles on these screenshots. This is a technical issue of the software, not the template!